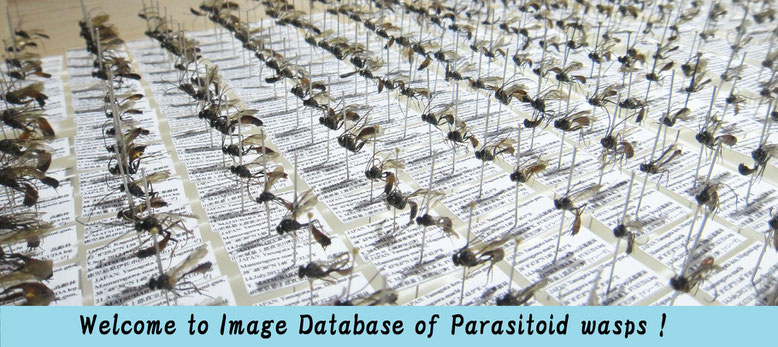 This site is image database of parasitoid wasps (especially Ichneumonoidae) running by the project team of biodiversity informatics of parasitoid wasps (Watanabe, Ito, Fujie & Shimizu).
More ditails of this site … Click hear!
About webmasters … Click hear!
Site map … Click hear!
This site is mainly written in Japanese. If you are English user, please select left bar.
For more details about parasitoid wasps, please check our website ISPW.
---